We accept insurance and Medicare Part B at our private, certified facility!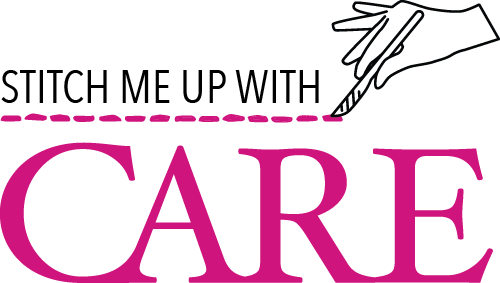 2001 Weston Parkway Cary, NC 27513
CALL FOR MORE INFORMATION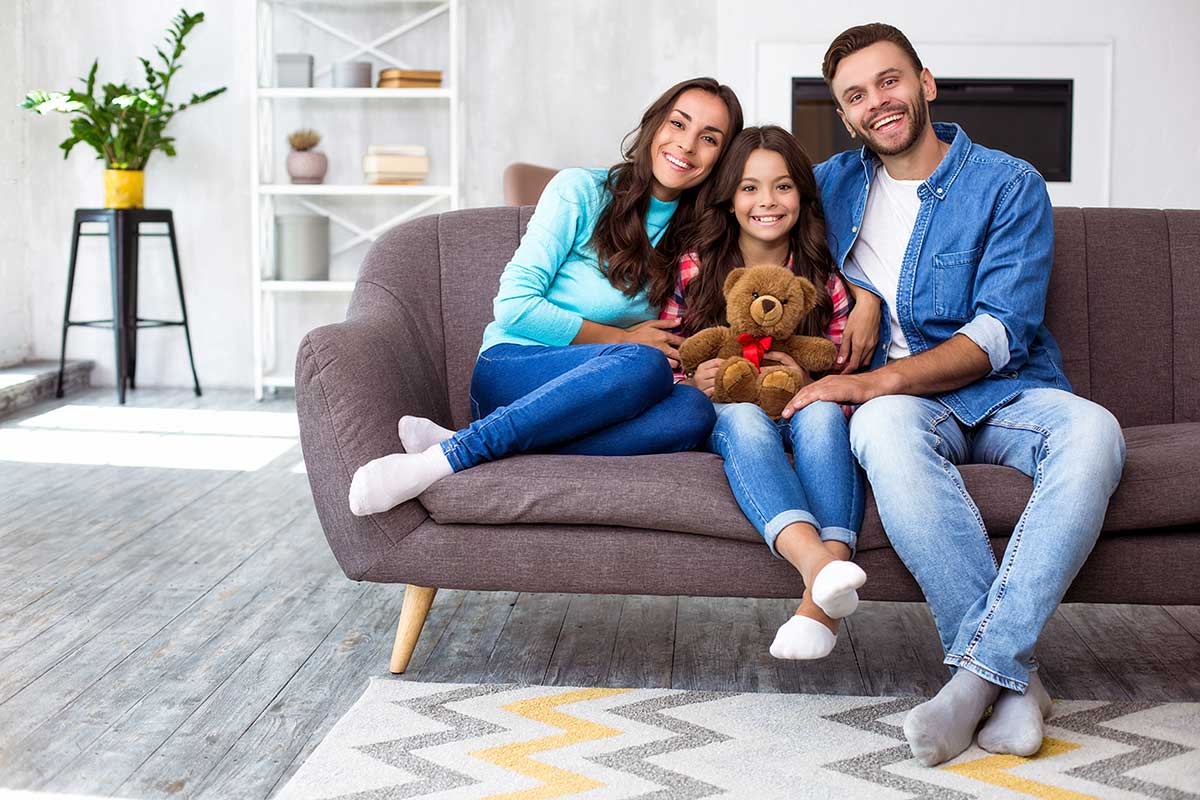 By completing this form, you will be entered into an automated system to receive occasional reminder/promotional emails and/or text messages. You may unsubscribe at any time. You may receive up to 4/msgs related to this event. Messages and data rates may apply.
Fill out the form for more information
Protect you and your loved ones from the dangerous germs at the ER and get direct access to a plastic surgeon!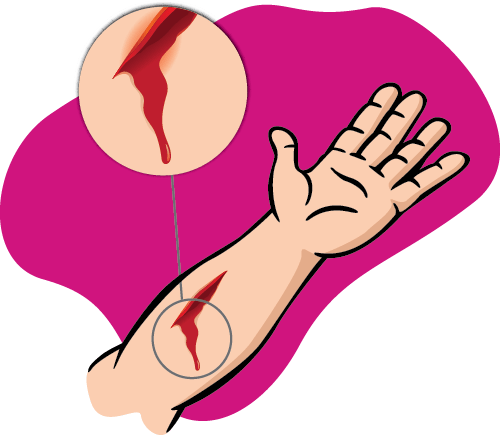 What Should I Look for in Lacerations & Cuts?
Many lacerations and cuts appear both visually and symptomatically. In addition to often being able to see a laceration or cut as soon as it happens, symptoms could also include:

Pain (mild to severe depending upon the injury)

Bruising

Bleeding

Swelling

Skin discoloration
With severe lacerations and cuts, prompt treatment is essential for preventing complications. See a doctor right away if you or a family member experience any of the following associated with a cut or laceration:
Bleeding that cannot be stopped

Blood spurting out of the wound

Cuts or lacerations to the eye

Partially severed fingers/toes

Signs of shock (such as weak pulse, clammy skin, rapid breathing)
What are Lacerations and Cuts?
A cut is a wound which breaks the skin, generally from an unexpected damage from a sharp object. While most people have experienced what it's like to get a minor cut, lacerations can be deeper and more irregular in shape, often characterized by jagged edges and bleeding.

Although somewhat different from one another, the words "laceration" and "cut" are frequently used interchangeably.
What causes Lacerations and Cuts?
A cut happens at any time skin contact is made with either sharp objects (which slice the skin open) or blunt force (which will tear the skin open). In most cases, cuts occur without warning and during normal daily activities such as cooking, slicing foods, cleaning, operating machinery or playing outdoors.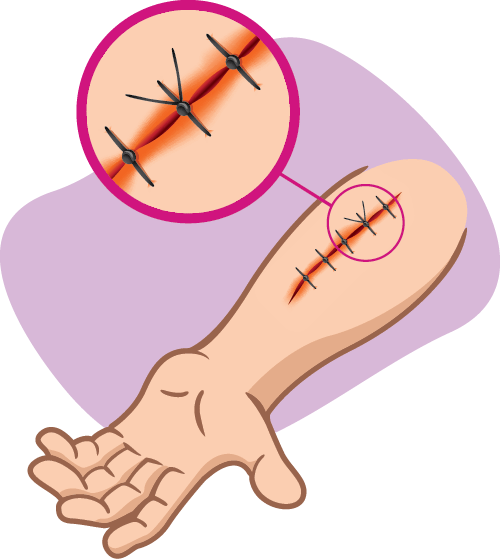 What is a wound?
Wounds are classified as anything that breaks the skin. When the skin is broken, there is a risk of germs getting into the body and causing infection.
There are different types of wounds that can damage the skin, including puncture wounds (from a knife, needle, nail), abrasions, lacerations, rupture injuries, and penetrating wounds. Some wounds may occur after a surgical procedure and some may be caused by infections or insect bites. Wounds may also be caused by being stationary or immobile for extreme periods of time (eg. bed sores or pressure injuries).
Animal and human bites should always be seen by a medical professional because of the high rate of infection.
Pressure sores (bed sores) can develop due to lack of blood supply to the skin caused by prolonged pressure on an area of the skin (for example, a person who spends significant time in a wheelchair, or a cast pressing on the skin). Those with diabetes, circulation issues (such as peripheral vascular disease), or malnutrition tend to be at greater risk of developing pressure sores.

Appropriate wound treatment is necessary to prevent infection and to promote healing of the skin. An additional goal, if possible, is to have a good quality cosmetic result after the wound has completely healed. A double-board certified plastic surgeon, like Dr. Brian Coan of Stitch Me Up With CARE, has significant medical training in developing a treatment plan, assessing and caring for wounds.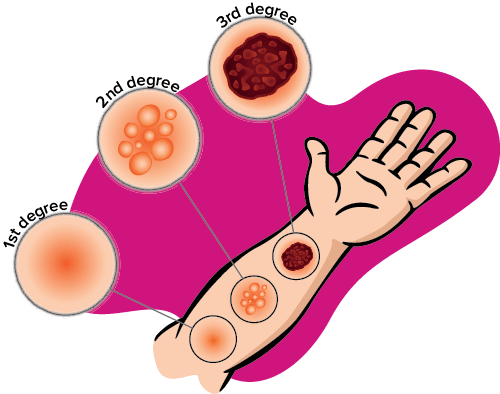 If you are concerned your burn is a life-threatening emergency call 911 or go to your local emergency room.
Burns to the skin or other body parts may be caused by having close contact with a hot surface, fire or even grabbing a hot dish/pan by mistake. While most people who experience a burn are immediately aware of the burn, the diagnosis and treatment should be performed by a trained medical professional/plastic and reconstructive surgeon. Burns are extremely common in both children and adults and can happen as a result of different activities. Generally, bigger burns can mean greater wound severity.
What Distinguishes 1st and 2nd Degree Burns?
A first-degree burn is the least damaging and generally affects just the superficial layer of skin, the epidermis. The site of the burn is dry, red, painful, yet has no blisters. Good examples of first degree burns include sunburn, scalding from hot water, hot objects or possible electrocution.
A second-degree burn is more serious and will often cause blistering to the skin. Other symptoms to look out for include skin that is swollen, wet and shiny, painful to the touch and a deep red color. These burns affect the outer layer of skin. Examples of second-degree burns include severe sunburns, accidents with stoves and ovens, exposure to open flame/fire and contact with boiling water. While second-degree burns do not generally cause skin death, they can be problematic if larger than three inches. In severe cases, skin grafting may be necessary.
Pediatric Considerations for Burns
Possible complications in children for pediatric first or second-degree burns may include infection of the burned area, heightened skin sensitivity while healing and coloration changes to the skin. Children are especially vulnerable to fluid losses from burns, as they have a body surface area to body mass ratio nearly three-times greater than adults.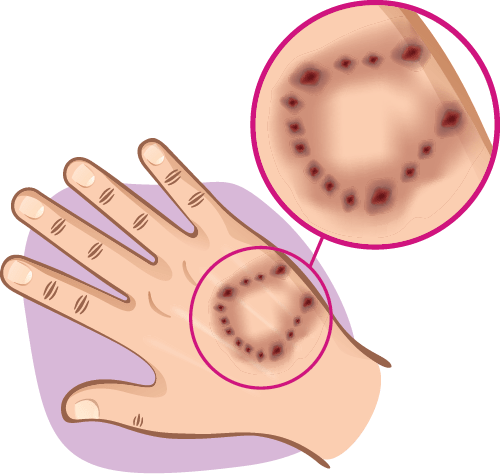 Animal Bites and Scratches
What are the Symptoms of Animal Bites and Scratches?
Symptoms of animal bites and scratches vary depending upon the severity of the incident. These could include:
Pain at Site of Injury

Laceration

Shallow or Deep Wound

Redness/inflammation

Drainage
Be sure to seek medical attention in the case of any of the following symptoms:
Fever

Headache

General Malaise

Decreased Appetite

Swollen Glands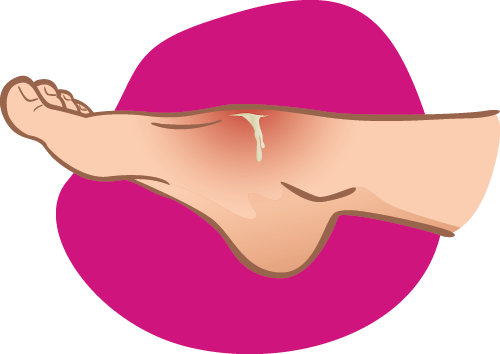 Abscess Incision & Drainage
Do I have an Abscess?
Many abscesses begin as small inflammations to the skin. As bacteria proliferates, more symptoms may appear, including:
Swelling

Inflammation

Pain

Redness

"Raised" or Rounded Skin

Warmth to the Touch

Drainage/Pus

If left untreated, abscesses may result in fever—medical attention should be sought immediately in such a case.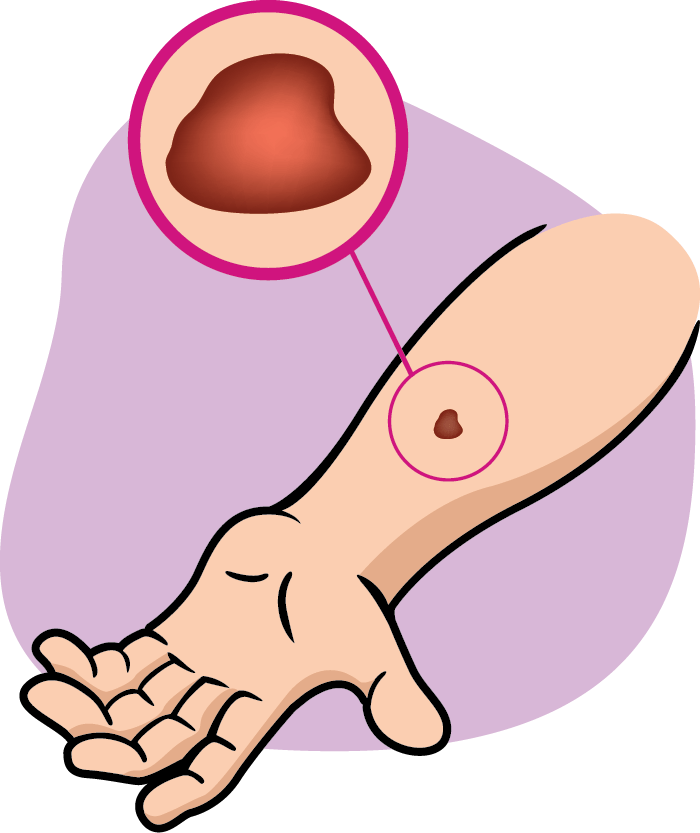 Skin Cancer and Mole Removal
What is Mole Removal vs. Skin Cancer Removal?
A Board Certified Plastic Surgeon is trained to handle both simple and complex mole removals as well as skin cancer removals of the face, body and breast. It is important to understand that treating your skin cancer or moles may result in scars. Your plastic surgeon will guide you through your treatment and explain the effects on your health and appearance.
Both moles and skin cancers may require surgery to remove the growth. A Board Certified Plastic Surgeon can surgically remove cancerous and other skin lesions or moles using specialized techniques to optimally preserve your health and your appearance.
Although no surgery is without scars, a board certified plastic surgeon is expertly trained in highly specialized surgical techniques to treat your mole removal or skin cancer removal without dramatically changing your appearance.
How much does mole or skin cancer removal cost?
Mole removals that are for cosmetic reasons are not covered under insurance. These procedures are often performed in our certified medical facility and require very little downtime. However, moles that appear cancerous or identified skin cancer removal is considered a reconstructive procedure and may be covered by health insurance depending on the plan and coverage. Pre-certification is generally required for reimbursement and it is important to know your personal deductibles of your insurance plan. It is important to first consult with your insurance company in advance of any surgery or procedure. At Stitch Me Up With CARE we are considered in-network with BCBS and Medicare Part B.
Skin cancer removal costs may include:
Anesthesia fees

Hospital or surgical facility costs

Medical tests

Prescriptions for medication

Surgeon's fee
What questions should I ask my healthcare provider before having a mole or skin cancer removed?
This checklist is a guide to use during your mole or skin cancer removal consultation:
Are you a Board Certified Plastic Surgeon and member of the American Board of Plastic Surgery?

Were you specially trained in the field of plastic and reconstructive surgery?

Do you hold a Dual-Board Certification?

What if I don't want to go to the hospital for my procedure? Do you have a certified operative facility to perform this procedure?

Is your office-based surgical facility accredited by a nationally- or state-recognized accrediting agency like AAAA-SF?

How is this procedure performed?

How long of a recovery period can I expect, and what kind of help will I need during my recovery?

What are the risks and complications associated with my procedure?

What insurance plans do you accept as in network?
Stitch Me Up With CARE is available for convenient treatment when:
You cut your hand or finger either at home or at work

The bleeding won't stop to the cut/laceration

The injury has cut through a major artery or vein

Veins, muscles, and/or fat are visible

The edges of the cut are uneven, rough and jagged

Any cuts to the face or scalp

You have a long or deep facial laceration

The cut is over a joint

You have sustained an amputation that has resulted in a bodily tissue removal

You have a foreign object embedded in the wound (this should ONLY be removed by a physician or surgeon)

You are concerned about scarring appearance on the wounded area
You may also visit us if you experience:
The need for stitches, and the edges of the cut are straight

Minor bites or dog bites

Shallow facial cuts

Non-life threatening wounds
"My experience at CARE was by far the best surgical/medical experience I have ever had. The staff was lovely and I am exceptionally pleased with the results of my surgery. . ."
–Patient Review, Spring 2020
Stitch Me Up With CARE vs. Emergency Services
At Stitch Me Up with CARE, we provide a convenient and safe alternative to hospitals and emergency rooms. Accidents happen, and if you need care but want to lower your risk of exposure, you can make an appointment with us.
Easy, convenient appointment

Concierge care, one patient at a time

Direct oversight by a double-board certified Plastic & Reconstructive Surgeon

Telemedicine and Registration all completed prior to arrival

Stable injury treatment available
You are waiting for sometimes hours on end
Crowded care with exposure to dangerous germs
Possibly seen by a Plastic Surgeon
Often jam-packed area to register
Life-threatening injury treatment available
ATTENTION ALL PATIENTS – Insurance Information
Stitch Me Up With CARE is proud to be an in-network provider of BCBS, Blue Cross Blue Shield of North Carolina and Medicare part B insurance. We believe it is our duty to do all we can during this uncertain time to help make urgent laceration services available in the Raleigh and Cary, NC area. We especially aim to serve our most vulnerable population of young children and the elderly so they may avoid the hospitals during this time of the COVID-19 virus.
This facility may charge rates comparable to a hospital emergency room and may charge a facility fee. The facility or surgeon providing medical care at the facility may be an out-of-network provider for the patient's health benefit plan provider network. The surgeon providing surgical medical care at this facility may bill separately from the facility for the medical care provided to a patient. This facility is an out-of-network provider for all health benefit plans except Blue Cross Blue Shield of North Carolina and Medicare part B. You may wish to contact your insurance company to determine your deductible as this will be collected during the time of treatment.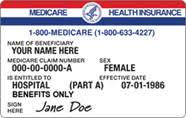 Stitch Me Up With CARE Premium Mission Statement
To be the regional leader offering the highest-quality urgent surgical laceration care by working together with hospital staff and administration as a highly effective team to meet the surgical care needs of the community.
2001 Weston Parkway Cary, NC 27513
5 miles from the RDU Airport!
Mon – Fri: 8:30am - 5:00pm
Sat – Sun: Closed